The Alabama Hills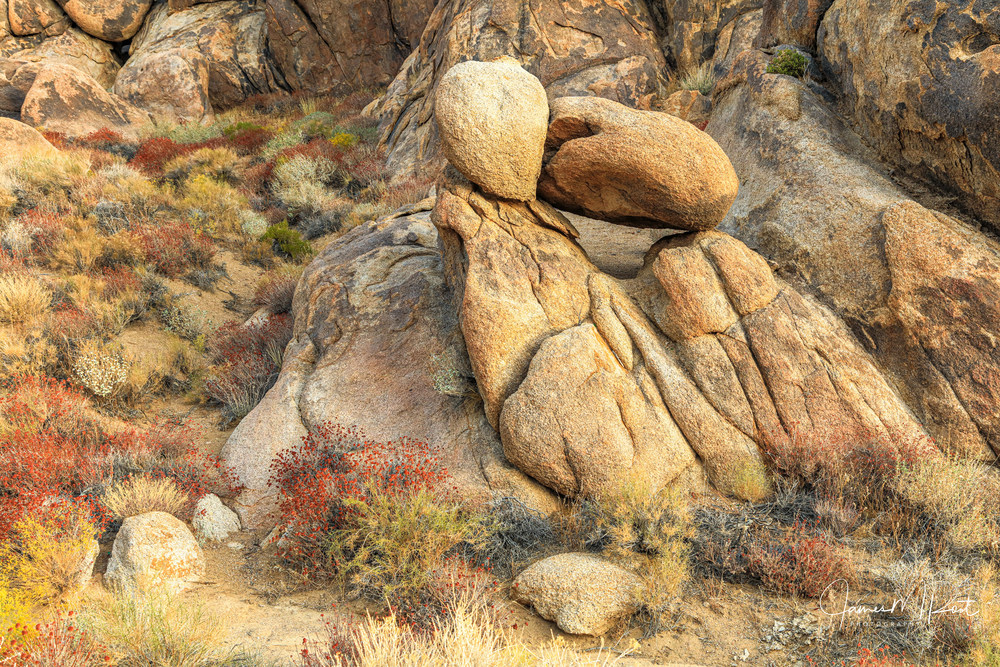 One of my favorite photographic locations is the Alabama Hills just to the west of the little village of Lone Pine, California. This area has very unusual rounded rock formations, yet with plenty of room between these rock outcroppings. This exquisite combination of unusual geology and space for activity led to over 400 movies and TV shows being filmed here, in whole or in part. Visiting this area instantly recalls movie scenes, especially older westerns like Hopalong Cassidy, Gene Autry, John Wayne, Roy Rogers, among many others. But as a photographer it is the special images that attract. A case in point is the image above. Note the natural brown and grey tones of the rocks along with the palette of muted foliage colors. This type of subtle beauty is unusual but alluring. You will find a number of similar images from the Alabama Hills in my sub-gallery called Desert/Southwest.
It is interesting to note how this area got the name Alabama Hills. Its origin was the C.S.S. Alabama, a Confederate warship that was notable in its battle successes during the Civil War. Prospectors sympathetic to the Confederate cause named their mining claims after the battleship and eventually the name stuck.
Another attraction in this immediate area is the foothills of the Sierra Nevada mountain range and especially the close proximity of Mt. Whitney, the hightest peak in the continental United States (14,494 feet!). The trailhead is but a 13 mile drive from the Alabama Hills. You will find two images of Mt. Whitney in the Desert/Southwest sub-gallery.